Can you tell when your friends are bluffing?
Put your BS detector to the test with Brilliant or BS?, the unpredictable bluffing trivia game for adults and teens that will keep everyone guessing.
Brilliant or BS? Trivia Party Game
Regular price
Sale price
$15.99 USD
Unit price
per
Sale
Sold out
The rules are simple. Read a trivia question then hold court as the other players answer secretly and attempt to convince you that they know the correct answer without saying it. To win, be the best at guessing who's brilliant and who's just faking it!
View full details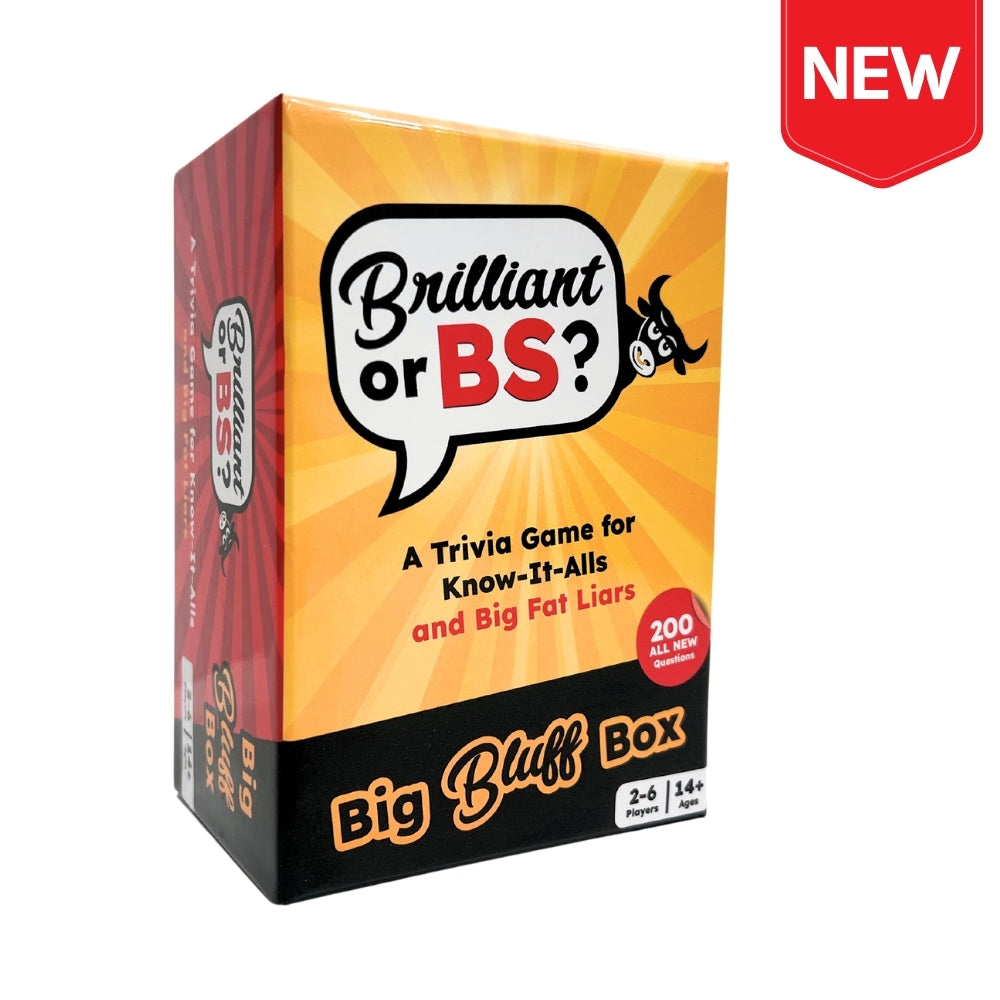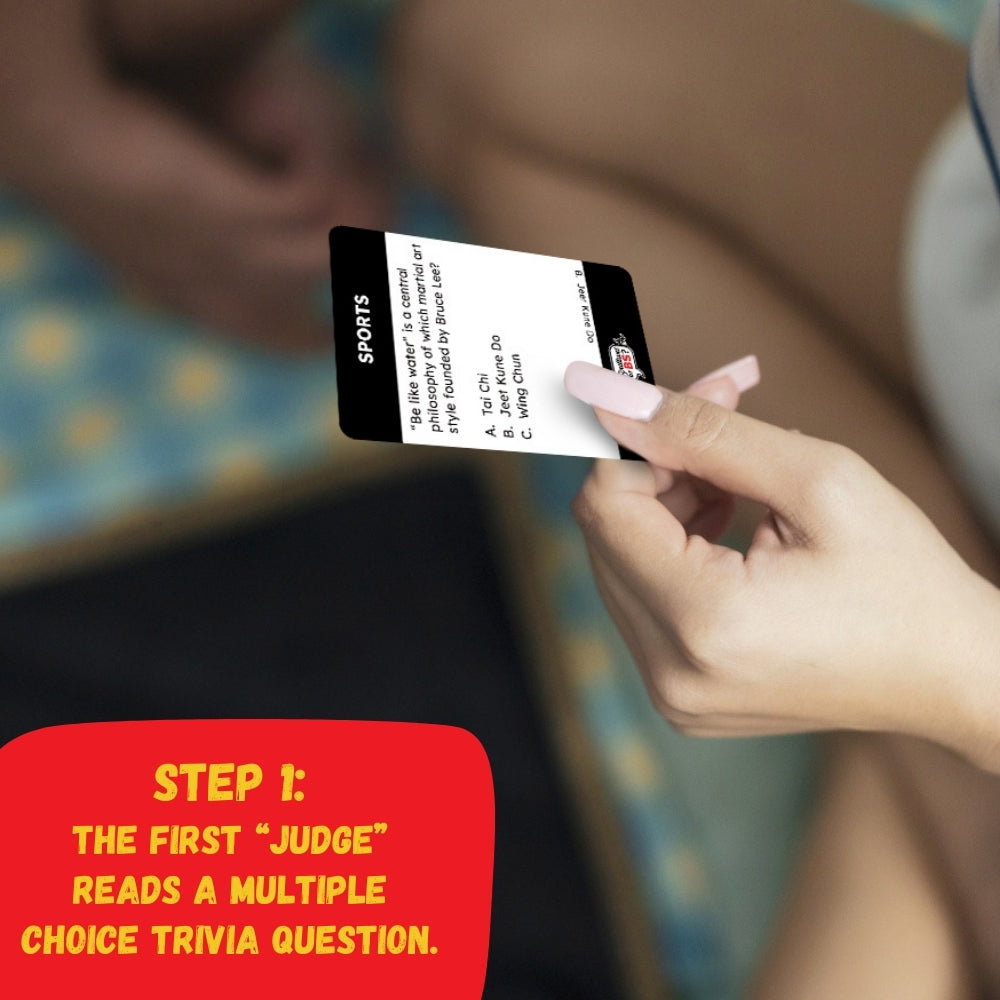 Need it today? Find our games in store at