WHOLESALE - Brilliant or BS? Fresh BS Expansion Pack #1
$5.00 $10.00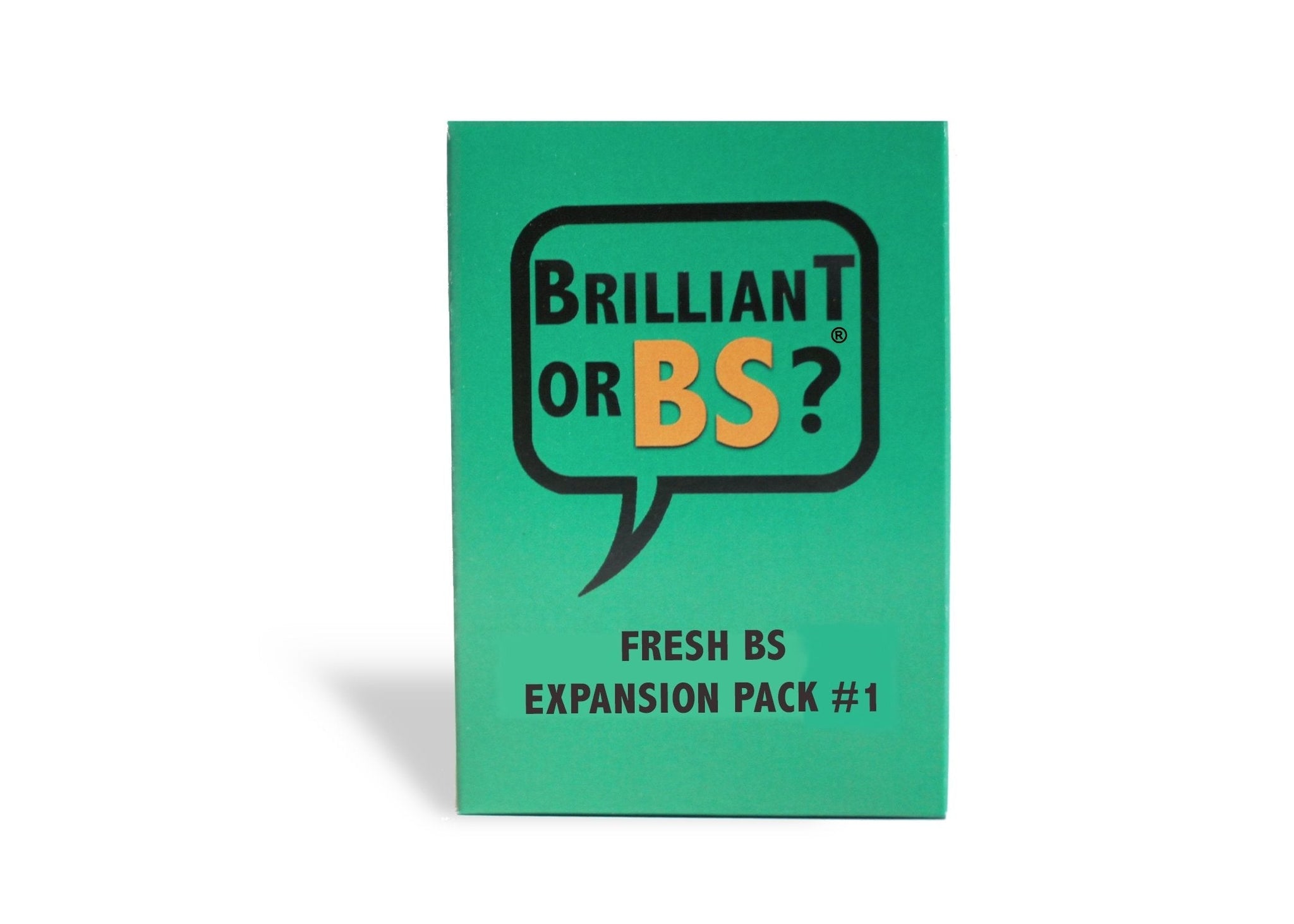 MINIMUM ORDER FOR EXPANSION PACKS IS 10 UNITS.
MIX AND MATCH ANY OF OUR 3 EXPANSION PACKS TO GET TO 10.
Get excited! This expansion pack has more of the family-friendly trivia you love. Mix these questions into your copy of Brilliant or BS? First Edition to keep the BS going. 
54 trivia questions to add to your deck❓
Fun for the whole family (Ages 14+) 👨‍👩‍👧‍👦
Typically ships in 1-2 business days 📦
Dimensions: 3.5" L x 2.5" W x 1" H tuckbox 📐
NOT INCLUDED: ABC answer cards, Brilliant and BS Cards, Instructions. Core game is required.