Regular price
Sale price
$15.99 USD
Unit price
per
Sale
Sold out
HOW GOOD IS YOUR BS DETECTOR?
Find out with the unpredictable bluffing trivia party game that tests your ability to tell when your friends are trying to fool you.
✅ EASY TO LEARN - Start playing within minutes
✅ SOMETHING FOR EVERYONE -  Fun card game for adults and teens 14+. Great game night idea. Family-friendly trivia
✅ GREAT GIFT - Perfect for stocking stuffers, Secret Santa, White Elephant gift exchange, Bachelor/Bachelorette parties
WHAT'S IN THE BOX? WHAT'S IN THE BOOOOX??!
This is the core game. 
108 cards including 88 trivia questions (categories include Entertainment, Food & Drink, Geography, Sports, History, Science & Tech)
6 sets of ABC answer cards 
Instructions 
Dimensions: 4" L x 3" W x 2" H
Weight: .6 lbs
View full details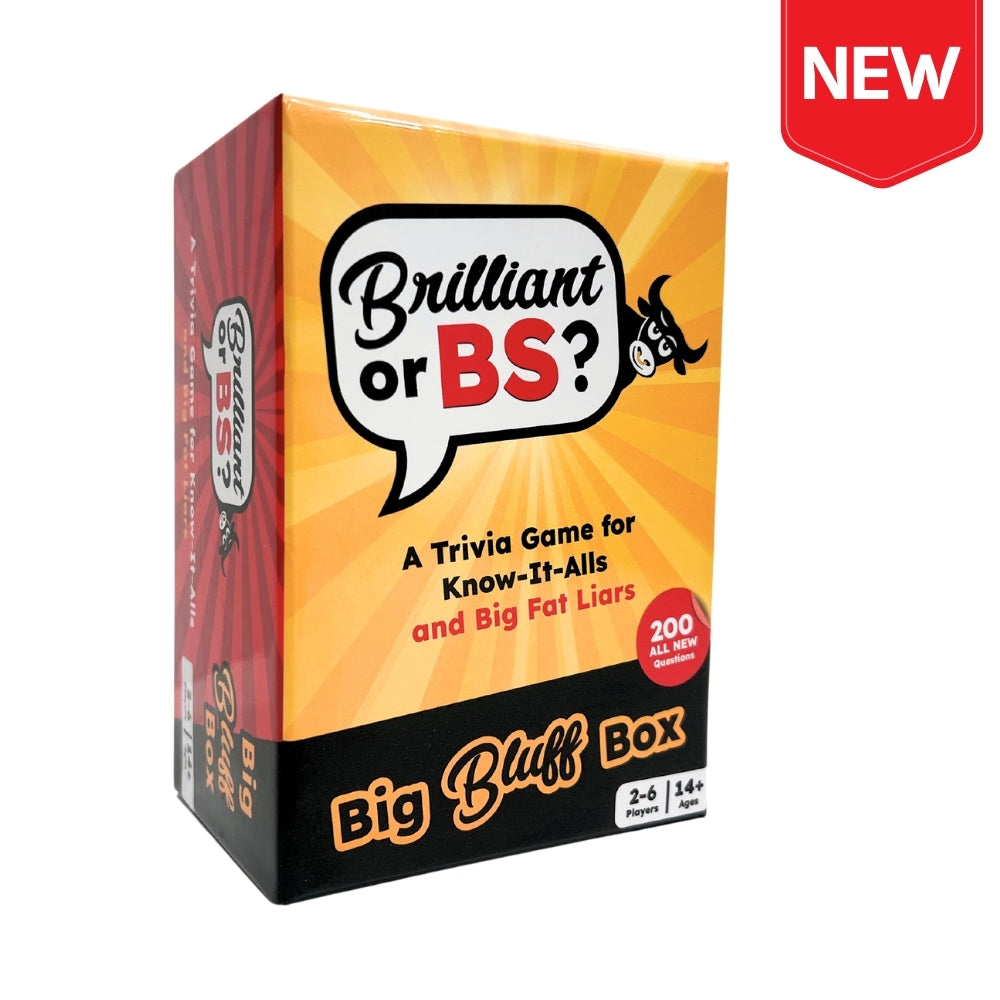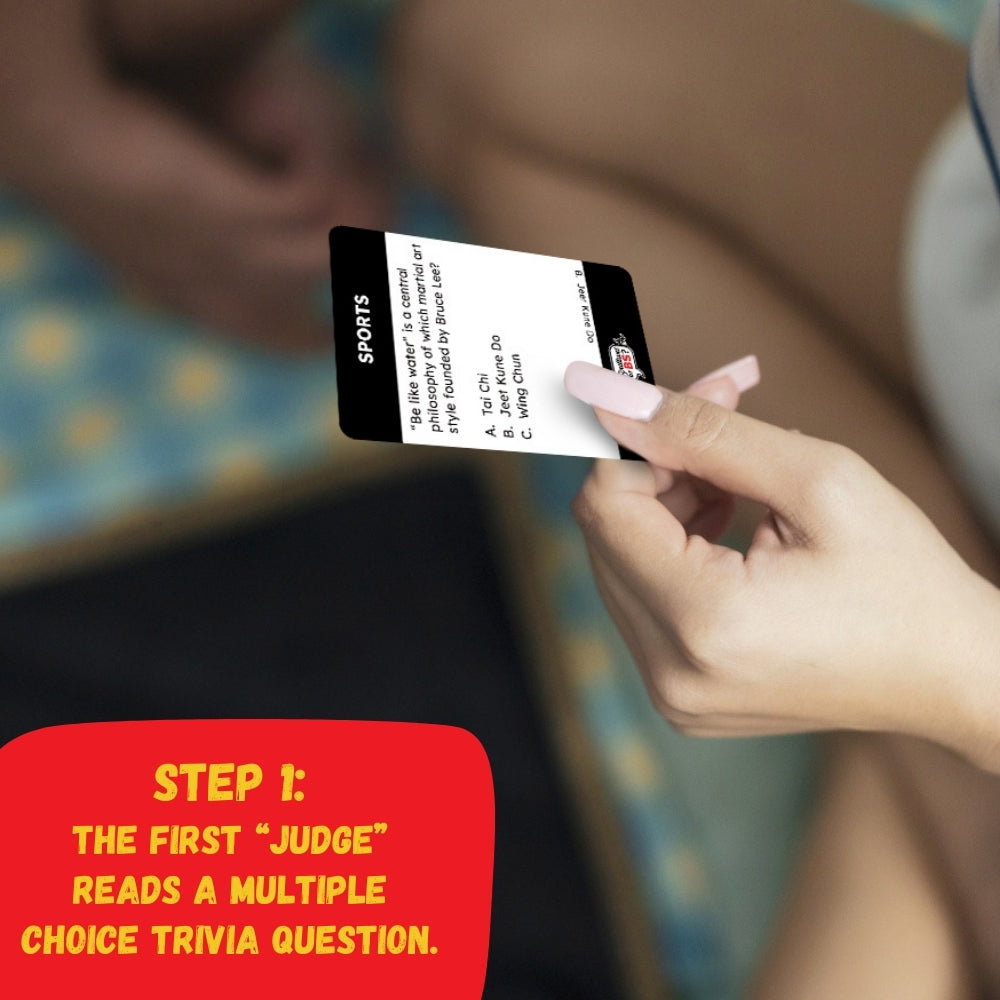 How to play Brilliant or BS?
1. The Judge
Each round a rotating Judge reads a multiple choice trivia question from one of the 6 trivia categories. The remaining players answer secretly using their ABC response cards.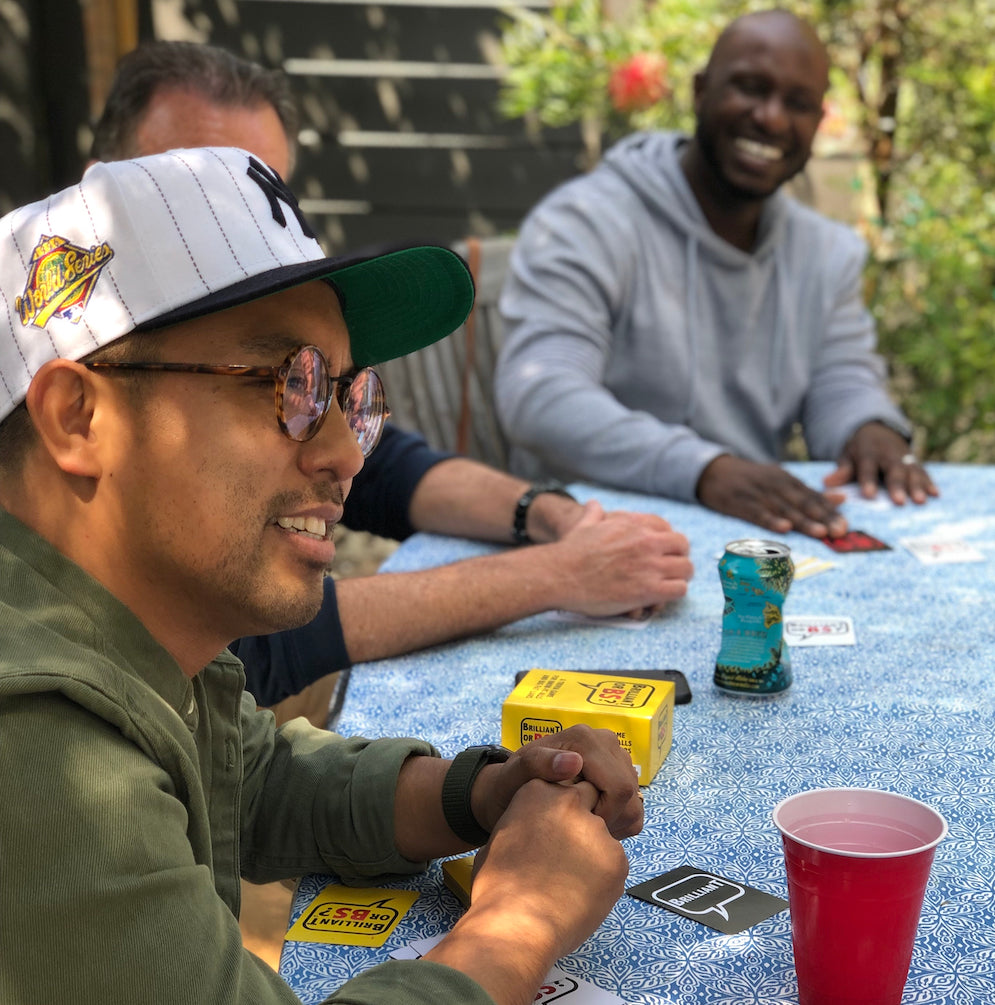 2. The Guessers
Without saying the answers, the remaining players take turns trying to convince the Judge that they answered correctly. They must explain how or why they know the answer...even if they're completely clueless! The other players can trash talk in an attempt to cast doubt on each other.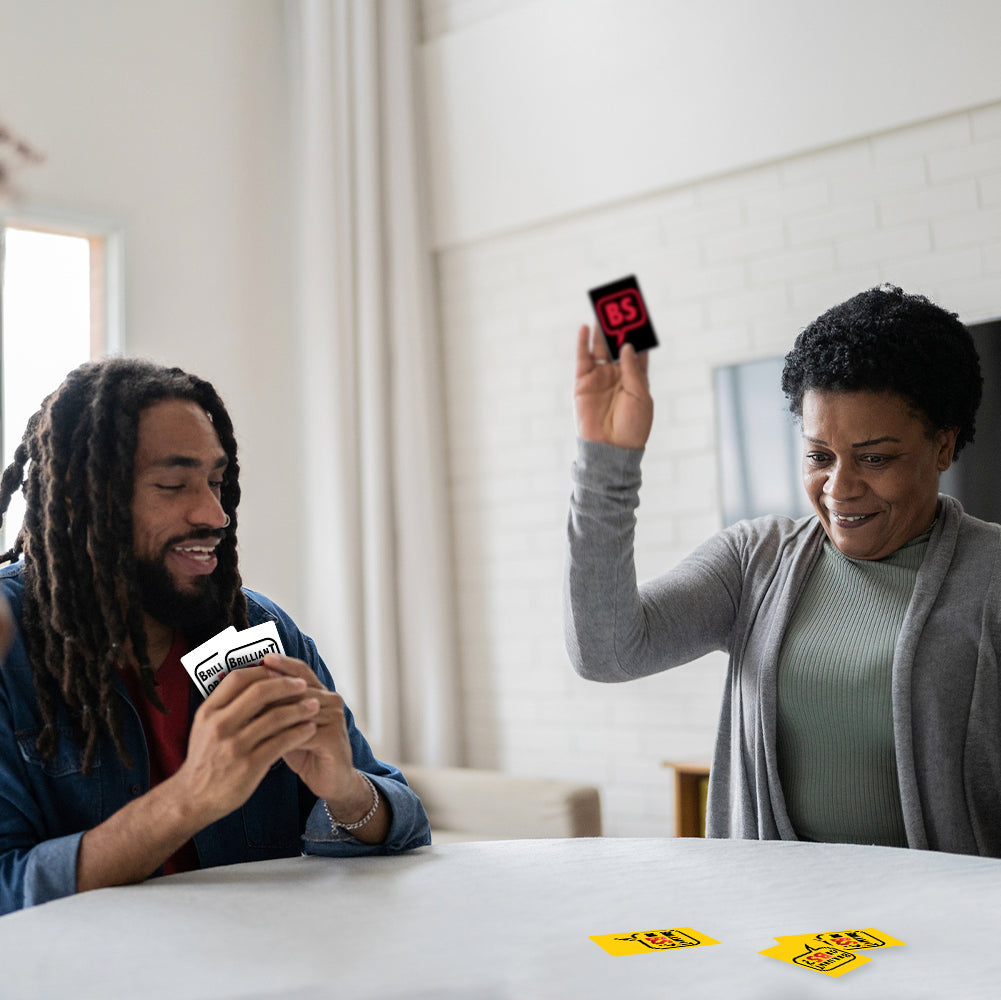 3. The Interrogation
The Judge interrogates the other players to try to figure out who actually knows the answer and who's only pretending to know. The Brilliant Card goes to one player the Judge believes chose the correct answer while the BS Card goes to one player they believe chose the wrong answer.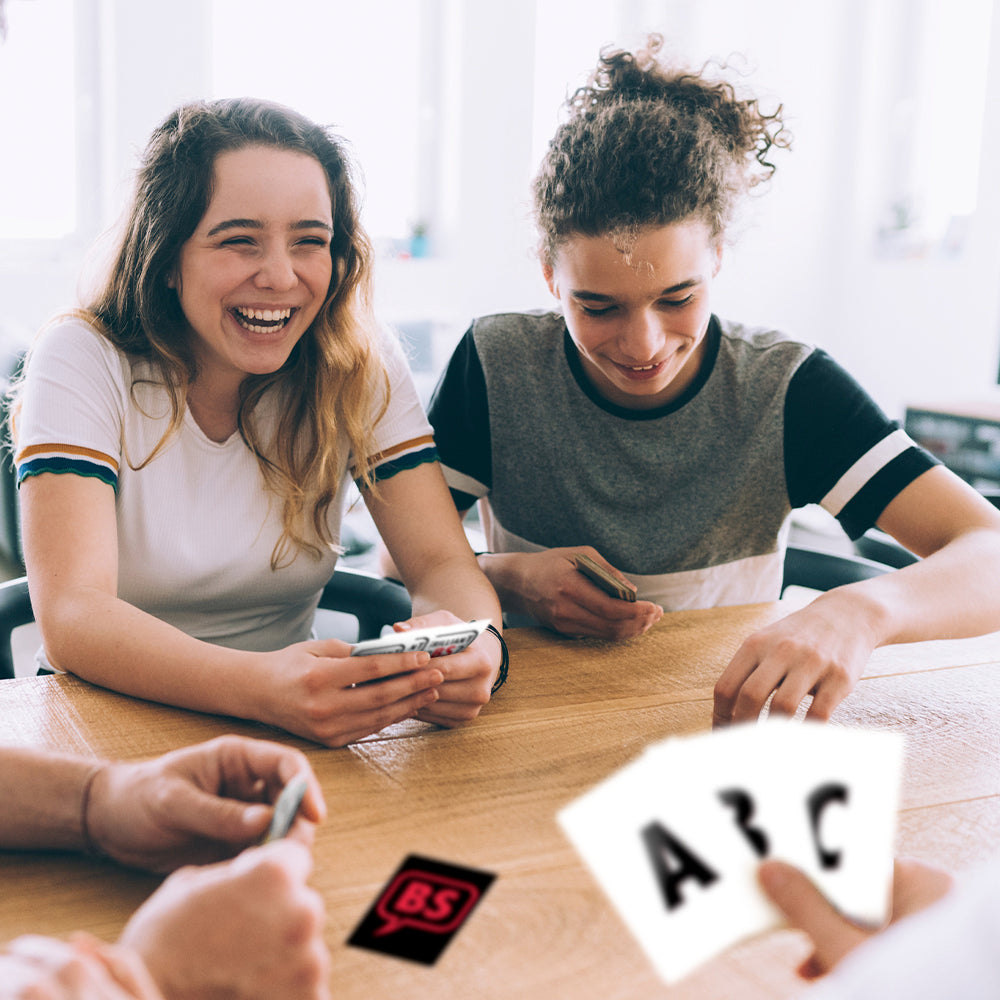 4. The Big Reveal
The player who receives the Brilliant Card earns 2 points for convincing the Judge even if they answered incorrectly. All guessers earn 1 point for correct answers. After everyone reveals their answers, the Judge earns 1 point for each correct prediction and loses 1 point for each wrong prediction.
Can't wait to play with my family!
Great for Friends
I bought for a friends game night
Excellent thought out questions
Brillant or BS
The family played the game for the first time after thanksgiving dinner and a good time was had by all!
Fun family night!
My kids and I learned a lot of trivia while playing this game while sharing a lot of laughter.
Super fun!
My family and I have found our new love in Brilliant or BS! Hours of fun in one little box! We're now looking forward to the expansion packs! I'm telling everyone I know to get this game
Love Love Love
I was pleasantly surprised by this game. We had so much fun playing it at our Couples night. Things got a bit interesting, but we had an absolute blast. Instructions were easy and we even put our own twist on the game. If you haven't already make sure to get this game.
Brilliant!
Purchased this for my adult son's birthday. He and his friends played at his birthday celebration. He loved it!
Honest Pen
What a fun and engaging game! It totally makes you want the game to never end. Best game ever!!! Kudos to the creator(s).
FAQs
Is Brilliant or BS? safe to play with my family?

Yes. Brilliant or BS? is clean, family-friendly fun. We recommend ages 14+ due to the level of difficulty. However, the NSFW expansion pack is not family-friendly and will definitely make you blush. That deck is rated 18+ due to the mature content. 
Where can I read the official game rules/instructions for Brilliant or BS?

Instructions are included in each core game box and you can also download them here.
How do I get printable ABC cards and Brilliant and BS Cards?

Click to download. You'll need to print 1 set of ABC cards per player, 1 Brilliant Card and 1 BS Card.
How do I get a Brilliant or BS? scorecard/cheat sheet?
Do you ship internationally?

We're currently only shipping to the USA.
Can you play Brilliant or BS? with less than 4 people?

You can play with 3 people but we recommend at least 4 players because it's more fun that way!  
Do you have to be good at trivia to enjoy Brilliant or BS?

Nope. The beauty of Brilliant or BS? is that you don't have to get any of the questions right to earn points. You can win the game by being the most convincing or catching other people in their lies. 
Related products
Regular price

Sale price

$9.99 USD

Unit price

per

Regular price

Sale price

$9.99 USD

Unit price

per

Regular price

Sale price

$9.99 USD

Unit price

per